DB

Systems
To Have Better Systems... Better Have

DB

Systems!
Security, Audio/Video & Computer Networks
Or call
508-229-2277

It's Wednesday October 27, 2021
Burglar Alarm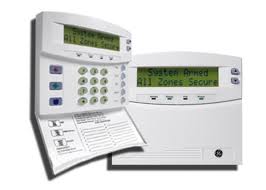 Burglar Alarm Systems for your Business
Business Burglar Alarm Systems help protect your business from thieves, vandals and possibly vengeful employees. Without protection, even a small break-in can cause enough physical damage to effect, interrupt or even stop business operations. Your inventory and client data could be stolen or damaged. All of which cost more money than a Burglar Alarm.
Business Burglar Alarm Systems have Individual User Codes to identify each employee that uses the system. We can configure separate control over different parts of your building at different times. We can also provide User Report Logs that detail system activity.
Burglar Alarm Systems for your Home
Home Burglar Alarm Systems also help protect against thieves and vandals, but more importantly you and your family. Having and using a Home Burglar Alarm System reduces the possibility of coming home to find an intruder. With today's wireless technology and connectivity options, it's very cost effective Piece of Mind.
Residential or business systems offer Remote Automation and Control features that allow access to your Burglar Alarm System as well as Lights, Thermostats, Locks and Cameras, all from your smart device.
DB Systems is licensed by the Massachusetts Office of Public Safety to install or service any type of Burglar Alarm System in Massachusetts.
See our Industry Licenses page for more information.
See our Central Station page for more information on our comprehensive U.L. Listed Central Station Monitoring features.
DB Systems also installs other types of detection components. Please see our Other Detectors page for more details.

See more related pages under the Alarm/Security menu below for more details on specific types of security systems and what may be right for your home or business.
E-mail us here or call 508-229-2277