Want Better Systems? Better Have
DB

Systems




Fire Alarm, Security, Audio/Video & Communication
Or call 508-229-2277

It's Wednesday November 29, 2023
Alarm/Security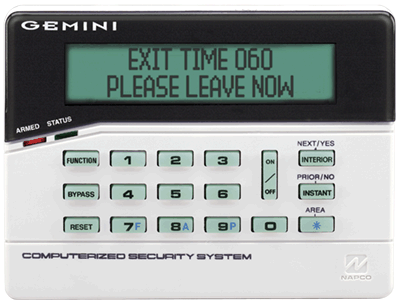 All of our alarm systems meet or exceed the state's interpretations and minimum industry standards of durable professional security alarm systems.

At DB Systems, we do not use one single brand, or packaged kit systems. Hackers may find predictable vulnerabilities perhaps by brand recognition, or even a very common setup as an opportunity where they can then make attempts to circumvent a system.

We use many different brands of components and services to build individual solutions per the specific need. Each system is uniquely designed and custom installed.

Also, we can provide a professional assessment of particular issues and/or risks to determine the best use of burglar, surveillance, access control, smoke, gas, temperature, water and other condition or detection capabilities independently or in combination, to suit the need.
All with options to use with your iOS™ or Android™ device
24 hour professional system monitoring services, compatible with many types of systems and signaling methods.
See our Central Station page for more information on our comprehensive U.L. Listed Central Station Monitoring features.
We are licensed by the Massachusetts Department of Electrical Examiners and the Office of Public Safety to install or service any level or type of security system.
DB Systems holds a MA DPS "S" license, a MA electrical level "C" license, and lead technicians a electrical level "D" license. The owner is a graduate of Lowell Institute's Alarm Technology at MIT, and holds many manufacturer and trade certifications, including certification from the National Burglar and Fire Alarm Association. and the Fiber Optic Association.
Network and A/V contractors, electrical contractors, even locksmiths, etc., usually not licensed for security systems, have very little experience, and are not required to follow the Massachusetts security system background check CORI on their employees.
See our Industry Licenses page for more information.
The Massachusetts Attorney General's office has determined the Xfinity® security system, is not a real security system.
The Attorney General's language: "the Xfinity® system does not constitute a security system."
Though, the Xfinity® Home web page is titled
"Xfinity® Home, A total home security solution"

See more related pages under the Alarm/Security menu below for more details on specific types of security systems and what may be right for your home or business.