Want Better Systems? Better Have
DB

Systems




Fire Alarm, Security, Audio/Video & Communication
Or call 508-229-2277

It's Wednesday November 29, 2023
Home Theater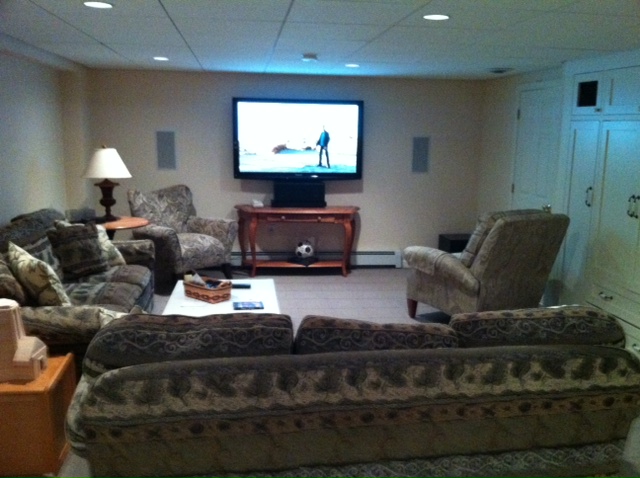 It's great to have a giant pristine HD TV display, but so many pair their beautiful High Definition TV with low definition sound.
There are cheap home theater in a box low definition "kits" stacked up next to all the HD TVs at every big box store. These "Home Theater Systems" are not much better than the TV's own speakers and just make the sound louder.
Simply making loud noise and thumping bass, then bouncing it all around surrounding you, is not what "Surround Sound" means.
True entertaining "Surround Sound" or "Home Theater" sound, whether a dedicated theater style environment, or a nice subtle family room home theater, is not random, it's very designed.

Getting real surround sound requires correctly completing the final stage of properly delivering the multi channel sound to our ears at specific times, and from intentional directions, in order to trick our human perception of actual distance and motion the way sound designers and directors intended, encapsulating us into what we see on the screen.
DB Systems offers many consumer brand home theater components as well as custom installation components and accessories.
We also provide comprehensive professional design, installation and audio/video calibration services.

See more related pages under the Audio/Video menu below.
E-mail us here or call 508-229-2277