DB

Systems
To Have Better Systems... Better Have

DB

Systems!
Security, Audio/Video & Computer Networks
Or call
508-229-2277

It's Wednesday October 27, 2021
HD TVs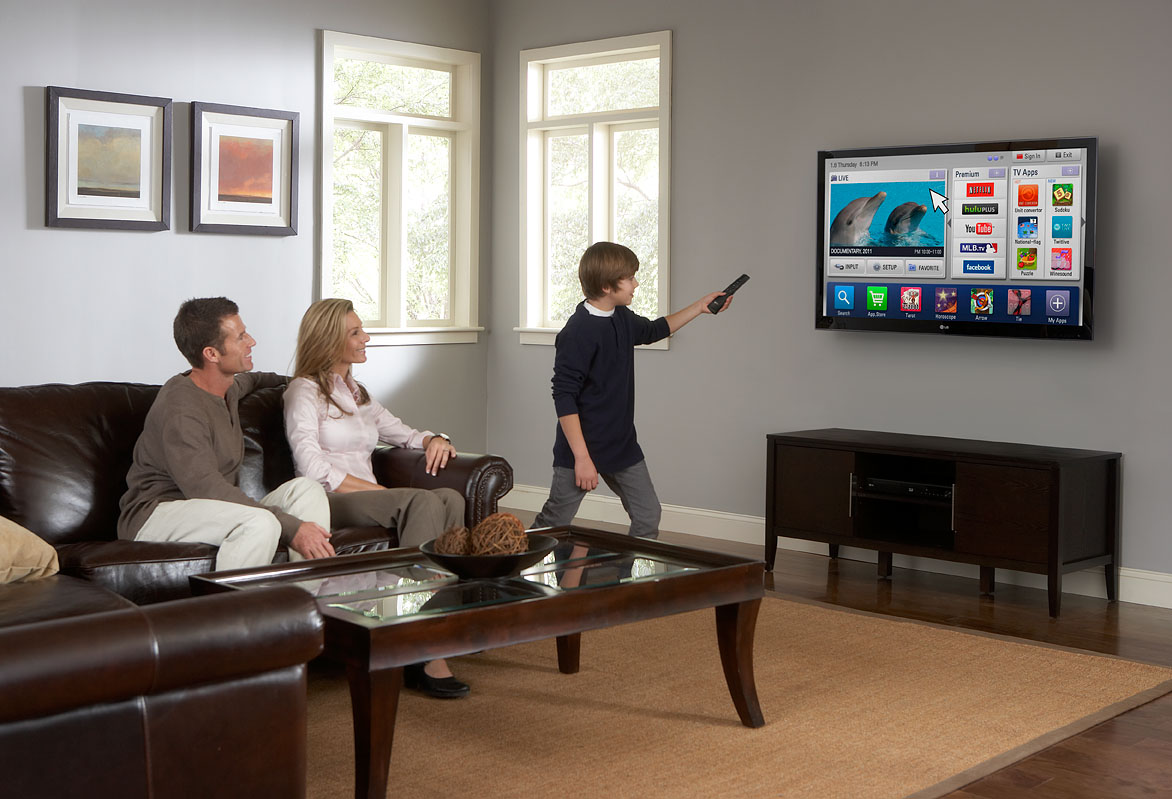 You need a professional that truly knows flat panel-HD TVs.
You would never hire a plumber to do your landscape, or an electrician to service your automobile, So why would you let a carpenter, electrician, handy friend, relative, etc., install your High Tech, High Def TV?
Why wouldn't you use trained A/V specialists that know what they're doing? No one would hire us to frame a house, even if it cost less, because it's not what we do.
High Def or High bluff?
There is quite a bit going on inside a HDMI cable, and many are not up to the task. The HDMI cable that got installed over the fire place is likely not able to deliver full High Def to your TV. How would you know? Though you have a picture, it is usually re-scaled "Better Def", or "Patched Def". It's a blind item. Down scaling and error correction will "alter to fit" before the picture outright fails.
Digital is digital, and it is argued, if the data makes it point to point, it's perfect, so use the least expensive cables and methods you can... Right? Wrong! The message may be digital, however the modulated carrier still is inherently analog. Resistance, voltage drop, RF, EMI, etc., can and will interfere causing pieces of data to become lost or damaged along the way, which is expected but can only be managed to a point. When errors and loss occur excessively and above normal tolerances, you will see reduced resolution and image pixelation on TVs, and overall reduced performance.
With 4K, HDR, and increasing Nit rates, it is practically guaranteed to be downscaled.
4K and high def simply require higher performance from the cable itself. Unfortunately there are many poor cables and bad advice available every day from many sources.
(It's Nit rate, with an "N", and if who is installing your TV does not know what it is without looking it up, you should not use them.)
We understand the requirments to deliver true High Def to your eyes. Why not get the most out of your Hi Def TV.
Installing, or "hanging" a TV is not just an odd job, it's a specialty.
We are the professional specialists that regularly install TVs on drywall, plaster, lath, wainscot, panel, concrete, brick, and stone walls. On poles, over fireplaces, on lifts, in custom and standard cabinetry, etc.
Providing many options and clever solutions such as the cable box for instance, and other components, that simply do not belong over the fireplace. We also have flat panel TVs and brackets specifically designed to be installed outside. We take care of all cables and wires resulting in a neat clean installation with wires appropriately dressed or concealed.
DB Systems offers and installs brand name flat panel HD TVs
Including Sharp, Samsung, Sony, LG, to name a few. We will also happily install your existing flat panel TV, or flat panel TVs bought elsewhere. We have programs to provide installation services for retail TV shops and can remove and recycle old TVs.

See more related pages under the Audio/Video menu below.
E-mail us here or call 508-229-2277